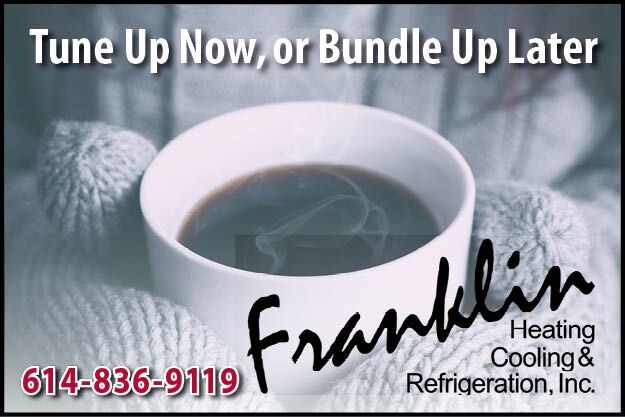 FRANKLIN HEATING: NEWS

Your HVAC Equipment Warranty Could Be Voided by the Manufacturer if You Don't Have Regular Maintenance Performed

HVAC tune-ups keep your family safe and keep your equipment's warranty valid. Check out this language from a warranty document:

"The Products must be properly installed, operated, and maintained by a licensed HVAC service provider in accordance with the Product specifications or installation, operation, and maintenance instructions provided by Company with each Product. Failure to conform to such specifications and/or instructions shall void this limited warranty. Company may request written documentation showing the proper preventative maintenance."

Additionally, regular service of your furnace will ensure it is working properly, efficiently and safely. If your gas furnace isn't properly maintained or adjusted, Carbon monoxide (CO), an odorless, colorless, tasteless, gas that is very poisonous and potentially fatal, can accumulate.

Take away the worry and contact us to for a maintenance agreement. A regular maintenance visit from one of our expert technicians can go a long way toward avoiding the sudden expense and discomfort of an emergency breakdown. In addition to protecting your investment, you can rest assured that your family is safe, your system is operating at peak efficiency, and that you will receive preferential emergency service scheduling as well as a 5% discount on any additional repair.